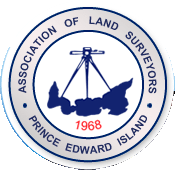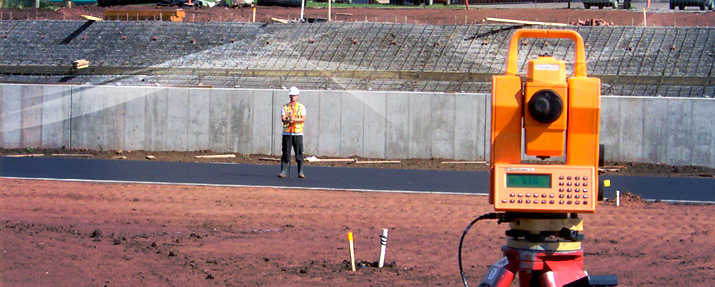 The Association of Prince Edward Island Land Surveyors (APEILS) is a professional, self-governing body operating under the Land Surveyors Act (PEI).
APEILS is charged with the responsibility of regulating the practice of land surveying on PEI, administering the APEILS membership and setting admission requirements. Part of this responsibility includes issuing a notice to the general public relating to sections 17 to 20 in the Land Surveyors Act R.S.P.E.I. as follows:
Section 17(1) "Every land surveyor when engaged in duties of the profession and anyone acting under his authority may enter on and pass over the lands and airspace of any person whomsoever, at the reasonable convenience of such person, doing as little damage as possible."
Section 17(2) "No action shall lie against such land surveyor or anyone acting under his authority for any act done under this section, but a land surveyor is liable to make good any unnecessary damage done by him or by anyone acting under his authority under this section."
Section 18 "No person shall hinder or obstruct a land surveyor, or a person acting under a land surveyor's direction while engaged in the duties of his profession."
Section 19 "No person shall willfully remove or cause to remove or destroy, or cause destruction of or damage to any mark, stake, metal pipe or pin or sign denoting a point of reference or elevation that was placed by a land surveyor."
Section 20 "A person who violates any provisions of this Act commits an offence and is liable, on summary conviction to a penalty of not less than $500, but not exceeding $2,000 or, in default of payment, to imprisonment for a term not exceeding 30 days.


DID YOU KNOW?
---

>
Surveyors, from technician to professional, need strong computer and math skills.

They need to be able to work well with people and have good communication and problem solving skills. Surveyors often have an interest in history and real property law. Surveyors at all levels usually enjoy working outdoors.

>
No two projects are ever the same;

work can be urban, rural or in the wilderness; it can be in the neighbourhood, across the province, in the far north, in Canada or abroad; it can be both physically and mentally challenging; you can spend time in the office or outside; and you'll use your problem solving skills to find the best solution for the particular task and client.
WHAT WE DO
---
Land surveyors are engaged in the determination, measurement and establishment of boundaries of land and related activities.
---
Land surveyors are public officers. They do not represent a single client in establishing client's boundaries but rather they represent society at large. Every boundary monument marks a boundary between at least two adjoining properties. Surveyors therefore must be fair and impartial to all parties; they cannot give undue consideration to their clients' interests and disregard those of their clients' neighbors and potential adversaries. Here, their responsibilities are quite different than those of doctors, lawyers or accountants, each of whom normally need act only with the interest of a single party in mind. Land surveyors must preserve in all their work, the judicial mind and impartial attitude of an arbitrator rather than the bias of an advocate.
THE PRINCE EDWARD ISLAND LAND SURVEYOR
---
Legal surveys are those which are directly or indirectly concerned with determining or establishing boundaries of land.
Only a Prince Edward Island Land Surveyor is legally qualified to survey and certify the location of boundaries of real property in Prince Edward Island. All Prince Edward Island Land Surveyor's accept full responsibility for their professional work.
Professional land surveying calls for accuracy, precision, logical thinking, sound judgment and a high degree of technical skill. Land surveyors must have special knowledge of legal, planning and engineering principles as they relate to surveying.
The Prince Edward Island Land Surveyor works in close association with other professionals, including architects, planners, engineers and lawyers. The Prince Edward Island Land Surveyor frequently appears in court to give evidence as an expert witness.
Knowing the exact location of your property boundaries provides peace of mind and enables land owners to carry out projects on their land without fear of costly encroachments or legal proceedings. The Prince Edward Island Land Surveyor will mark the boundaries and advise on how the existing features relate to the proposed projects. He or she can also provide information on municipal zoning regulations that may affect the land.
All Prince Edward Island Land Surveyor's who offer professional services to the public carry professional liability insurance.
It is the professional duty of the Prince Edward Island Land Surveyor to establish boundaries in their original position in an unbiased manner and in accordance with accepted legal principles.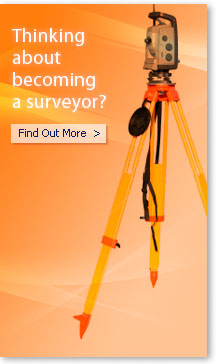 ---
Contact Us
Phone
902.394.3121
Office
P.O. Box 20100
Charlottetown, PE
C1A 9E3
E-mail
info@apeils.ca