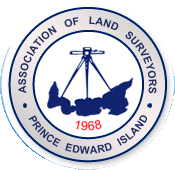 Need a Survey?
WHEN DO YOU NEED A SURVEY?
---
To ensure your interests are served and investments protected, retain the services of a Prince Edward Island Land Surveyor when:
| | |
| --- | --- |
| | You need to know the location of the boundaries of your property. |
| | You intend to develop, subdivide, sell or lease any land. |
| | You intend to buy, invest in, or build on any property. |
| | You are concerned about encroachments which could affect the ownership or use of the property. |

HOW TO OBTAIN A SURVEY
---
Contact the Prince Edward Island Land Surveyor of your choice, either by telephone, fax, letter or, preferably, in person. Please refer to the Members page or consult the "Yellow Pages" of the telephone directory under Surveyors-Land.
Initial discussion should clarify the purpose and extent of the survey. Provide any relevant information which will assist the Prince Edward Island Land Surveyor, such as deeds, plans of survey, abstracts of title or location of known boundaries or corner markers.
It may be possible for the PEILS to provide an estimate of time and cost once all the major factors relating to the survey are known. Without prior investigation of the site to be surveyed or a thorough examination of relevant property and survey records, it may not be possible to provide an accurate estimate of time and professional fees.

PROFESSIONAL SERVICES PROVIDED BY A PRINCE EDWARD ISLAND LAND SURVEYOR
---
1) LOT SURVEY
A survey to determine the boundaries of a parcel of land, resulting in survey markers being set at all corners. A certified plan of the survey is usually prepared.
2) SURVEYOR'S LOCATION CERTIFICATES
A survey and plan prepared to certify the location of buildings and other features on the lot relative to the boundaries. This survey may be necessary to obtain building permits or mortgages.
3) SUBDIVISION SURVEY
This certified plan and survey prepared by a Prince Edward Island Land Surveyor creates new lots or changes the boundaries of existing lots. The Prince Edward Island Land Surveyor can assist you through all the subdivision and planning steps leading to final municipal approval and registration of the subdivision.
4) RETRACEMENT SURVEY
This survey re-establishes original old boundary lines and replaces corner markers that have been lost or obscured by forest utilization, construction activities or the passage of time. A certified plan is usually prepared as part of the survey.
5) RELATED SERVICES
The Prince Edward Island Land Surveyor provides other services not specifically related to the determination of real property boundaries. These services include topographic and hydrographic surveys on land or water; precise construction layout and "as built" surveys; accident surveys; condominium surveys; preparation of reports; legal descriptions; acquiring and compiling spatial information for geographic information systems; and the application of global positioning technology.

FEES FOR PROFESSIONAL SURVEY SERVICES
---
There are many variables which affect the cost of professional survey services. Fees are generally based on the time spent on the project by the PEILS and technical staff. Services provided by a PEILS may include any or all of the following:
| | |
| --- | --- |
| | Consulting with the client or their agents throughout the project. |
| | Searching for deeds, plans and other documents from government and private sources. |
| | Time spent at the site of the survey. |
| | Consulting with other professionals when necessary. |
| | Analyzing and assessing field survey and documentary evidence. |
| | Performing computations and preparing survey plans and reports. |
| | Preparing and submitting applications on behalf of the client. |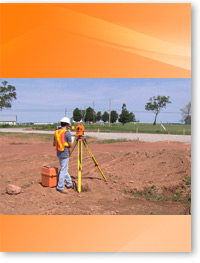 ---
Contact Us
Phone
902.394.3121
Office
P.O. Box 20100
Charlottetown, PE
C1A 9E3
E-mail
info@apeils.ca